Marine Surveyor
AMSA Accredited DCV Surveyor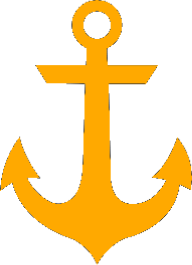 Drawing on over 30 years' experience in the maritime industry, working as a master, marine engineer, infrared thermographer &amp AMSA accredited marine surveyor, we have an exceptionally broad range of expertise at our disposal. This familiarity with all things marine allows us to serve you better.
Global Marine Services can provide an accredited marine surveyor for insurance, pre-purchase, valuation, assesment &amp AMSA domestic commercial vessel surveys. We also offer diesel engine &amp machinery condition reports, damage reports, failure analyis &amp professional witness services.
If your boat or ship is in need of a major refit or repairs, or you have a marine diesel engine which requires overhauls or servicing, or you just need some technical assistance, we are here to help. We provide prompt, courteous &amp meticulous care to your vessels machinery &amp you.
Do you have a yacht, ship or boat which needs relocating? Do you feel you, or your crew need additional training or mentoring? Allow us to put our skill &amp experience to work for you.
Global Marine Services can perform ultrasonic hull thickness inspections, infrared thermographic structure & equipment surveys &amp electrical capacitance moisture analysis. We use the latest testing equipment operated by a certified technician. Please view our IR thermography &amp Ultrasonic Testing web pages to view the full range of services we can provide.
We are conveniently located in the Cairns area of tropical north Queensland. Our great location provides easy access to Cairns, Townsville, Innisfail Cardwell, Port Douglas and all of Far North Queensland. The Cairns international &amp domestic airports allow us to easily travel to all parts of Australia, South East Asia &amp the greater Pacific region as required. Clients operating in remote locations in Australia or overseas can benefit from our extensive experience living &amp working in these settings.
Integrity
·
Reliability
·
Professionalism

Our Services
Marine insurance surveys, pre-purchase surveys, condition, damage &amp valuation surveys
AMSA accredited DCV surveys
Ultrasonic non-destructive testing of metallic & FRP vessels
Infrared thermographic inspections of your vessels hull, deck, machinery &amp electrical equipment.
Vessel delivery, sea trials, management &amp training
Marine engineering, diesel engine overhauls, repairs &amp condition reports
We invite you to explore our website further to see what we can do to help with your nautical necessities, whatever that may be.
If you think we can be of assistance please get in touch using the form below or any of the contact details found within these pages.
Contact Us
Lot 7 Cyathea Cl
Kamerunga, Qld
4870, Australia
Int: +61 428 333 706
Aus: 0428 333 706
OR